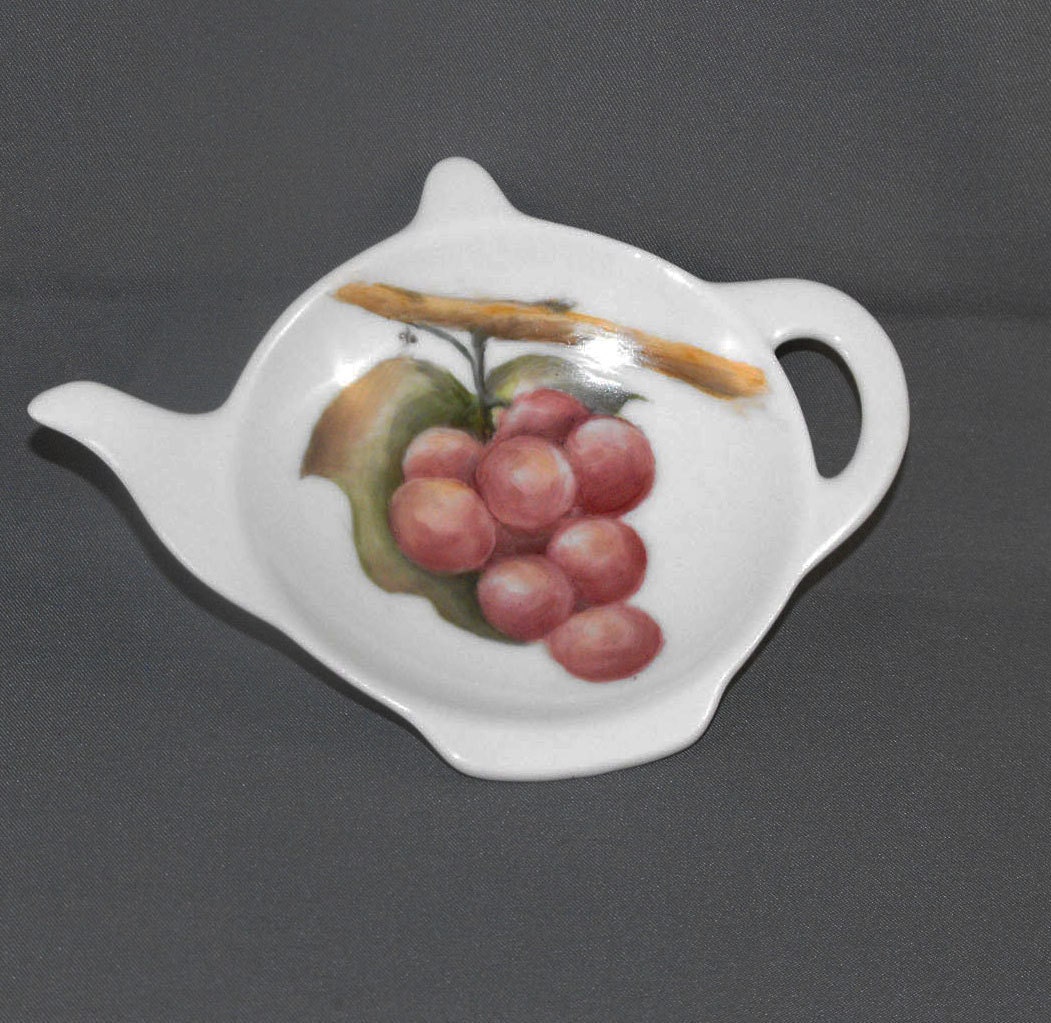 Today's Paint Party Friday feature is this little tea caddy. China painted on porcelain, I painted 51...yes you read it right 51 of these little guys for my daughter's bridal shower. They all had different designs on them. Mostly floral or fruit. I had a decal made up for the back that I fired on them. It read "Jackie and Jay 1.14.12" (the date of their wedding).
They were a big hit at the shower. Everyone loved them. I also painted several teapots for game prizes. The one in the middle I painted for my daughter and the one behind it with the grapes was painted for her new mother in law.
So that's what I've been painting lately! LOL.....the little grape tea caddy pictured is available in my Etsy shop. Here's the link.
http://www.etsy.com/listing/87893177/hand-painted-porcelain-tea-caddy
For more Paint Party Features visit:
http://paintpartyfriday.blogspot.com/