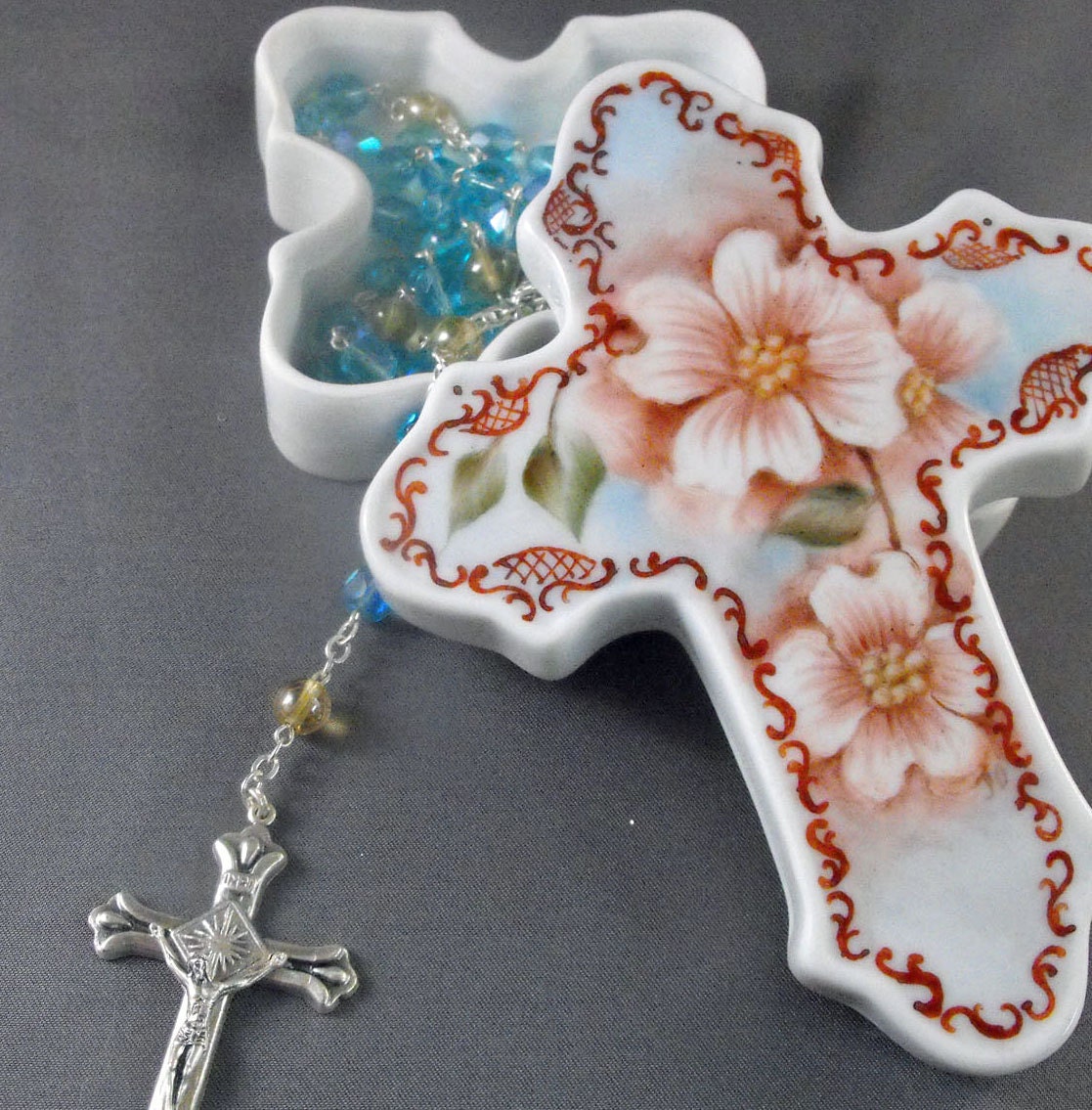 Ewe EEE...it's been a while since I participated. I really need to get back to my blogging routine. But you know how life has a way of taking you downstream.......like a leaf in a stream...well that's me it seems in a fast running stream to boot. So now I'm trying to swim back up. LOL So today's feature for Paint Party Friday is this beautiful china painted rosary box.
I painted it with a dogwood desing and then I thought, well it still needed something. I toyed with the idea of edging it in gold but then I thought I'd try some little scroll work around the edge. I like it much better with the scrolls. It's something different. I may do the other ones I have with scrollwork. But then again if I do too many it won't be different will it. Oh well.
I love dogwoods and I was thinking that rather than being headed for winter, I sure would love it to be spring. So it's spring in my mind.
For more cool Paint Party Friday Features go to:
http://paintpartyfriday.blogspot.com/
---------------------
If you like the Rosary Box, it's available in my Etsy shop. But I do a craft show tomorrow so I can't promise it will still be there in a day or so. I'm putting my Etsy shop on "vacation" mode tonight until Sunday. But here's the link.
http://www.etsy.com/listing/86965504/hand-painted-porcelain-cross-shaped