Before
After
Happy Paint Party Friday! I love painting these rosary boxes. I painted this one and then I thought to myself...it needs something else. So I went and mixed up some "pen oil" with my china paints and penned in some scrolls. I think it looks much better. Excuse the green cast on the second photo. I tried to fix the color in photo shop but I'm not so good at that sort of thing.
The coloring is more accurate in the first photo but you get the idea with the scrolling. The crazy color cast was because I photographed it on a green back ground. I need to rephotograph it so I can get it up in my Etsy shop...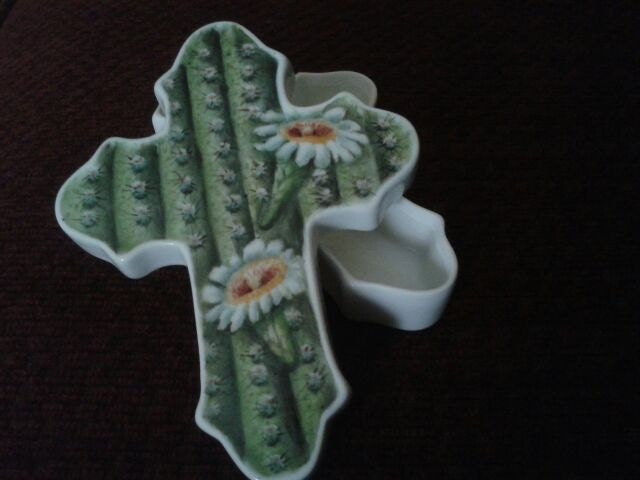 Speaking of rosary boxes. I had someone ask me to paint one for a man. She wanted a flower on it..single rose but I was thinking, that's not very manly. She was from Arizona so I looked on line to see what their state flower was. Turns out it is the Saguaro Cactus. It occurred to me that cacti are more manly than a rose so I asked her if she minded if I did the cactus and here's how it turned out. She was more than delighted and I was very happy with how it turned out.
Happy Paint Party Friday.
For more Paint Party Features visit:
http://paintpartyfriday.blogspot.com/